Great progress in the opening few weeks of one of our current projects! This package consists of construction of 130 purpose built offices. Metal stud partitions and dry lining complete with Tape and Joint finish, door lining and doors, skirting and forming of screens and glazing tracks ready for glass installation.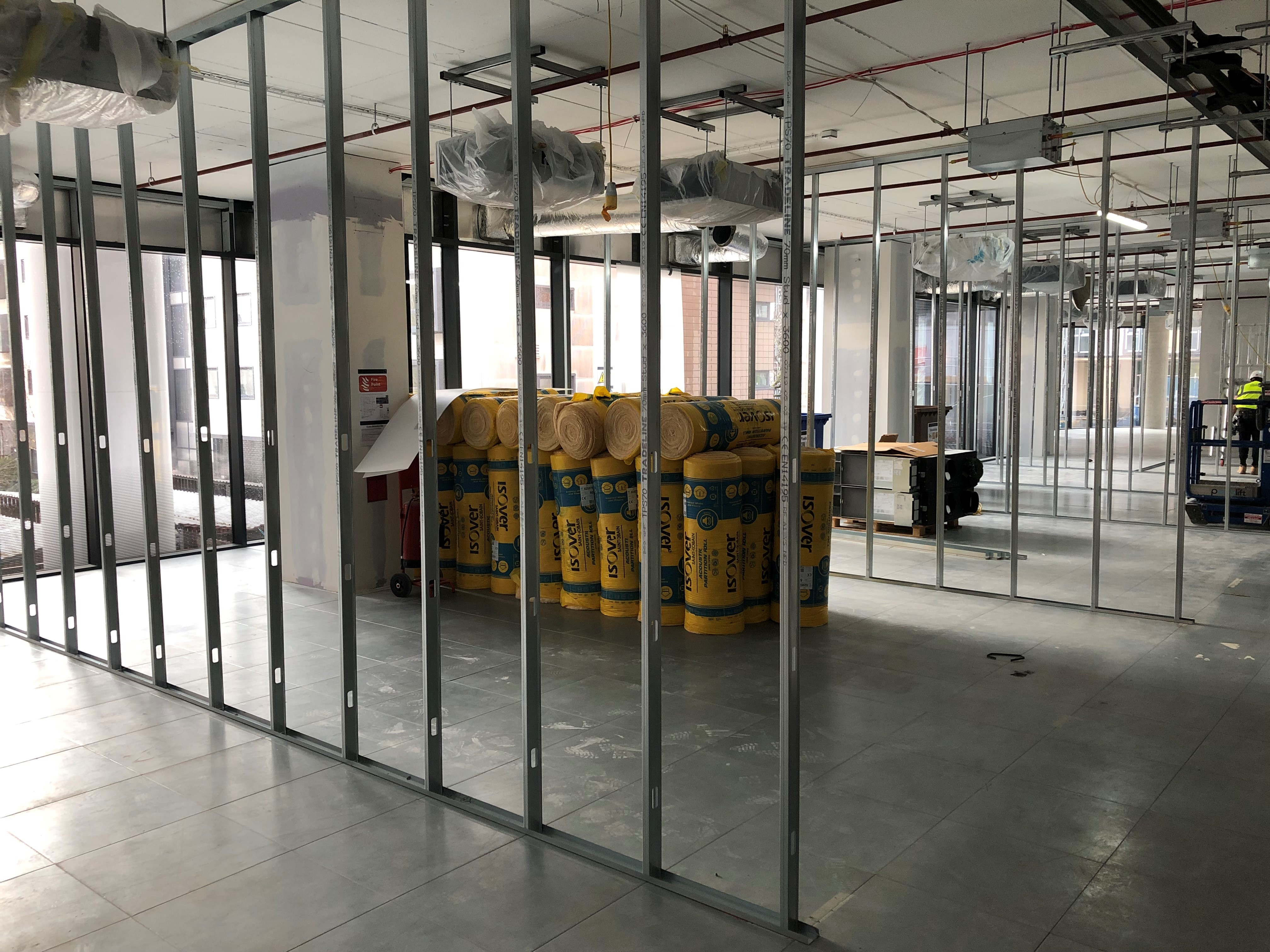 Doorways have been formed and openings to take glazing tracks are starting to take shape.  Our carpenters will follow with linings and trims when all fair ends have been finished by our Tape and Jointers.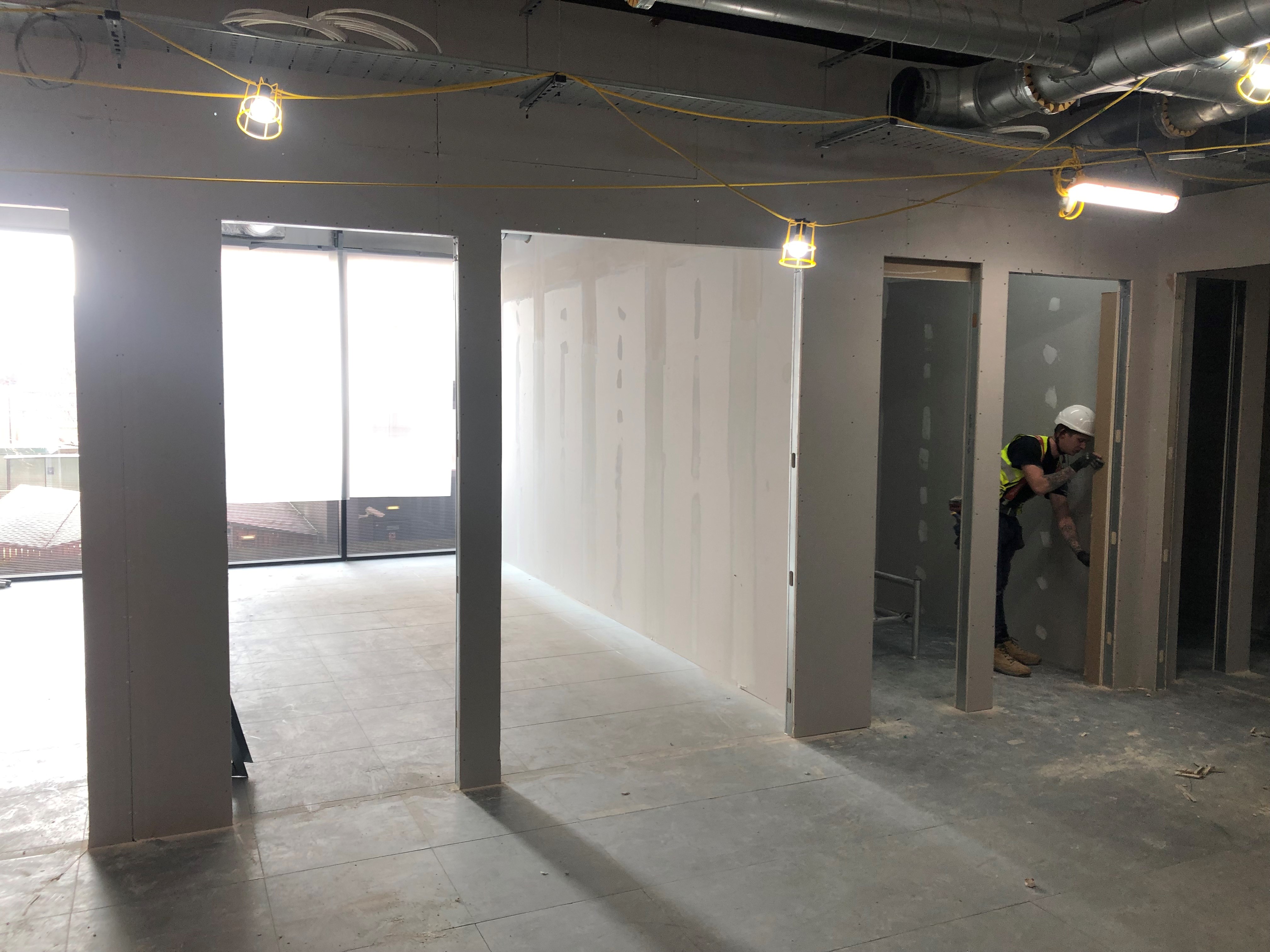 The first 50 offices are built and tape and jointing is well underway on this very fast paced project. Metal stud partitions continue to be installed and will soon have our carpenters onsite to start fitting doors and frames. Seamless coordination of the different trades we supply is key to making this type of project run smoothly.